Browse Music & Playlists
Choose from pre-made playlists appropriate for specific age groups and activities, or browse the complete catalog and make your own playlist! The next time you log in, your personalized playlist will be ready to go.
Image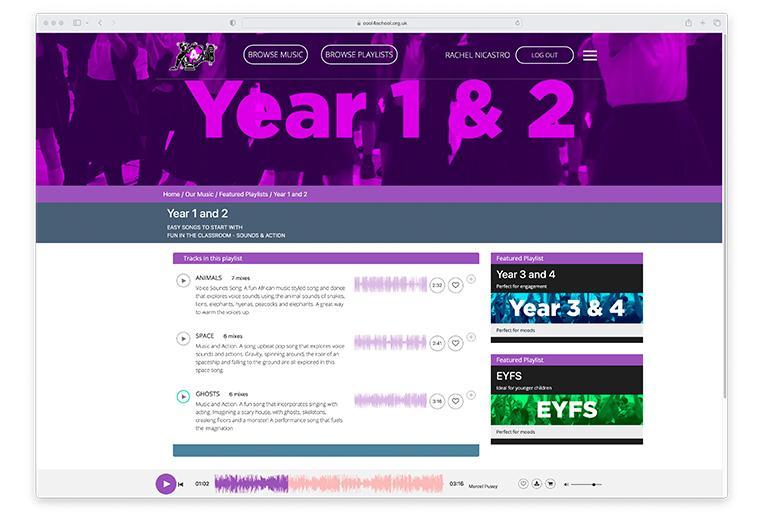 Image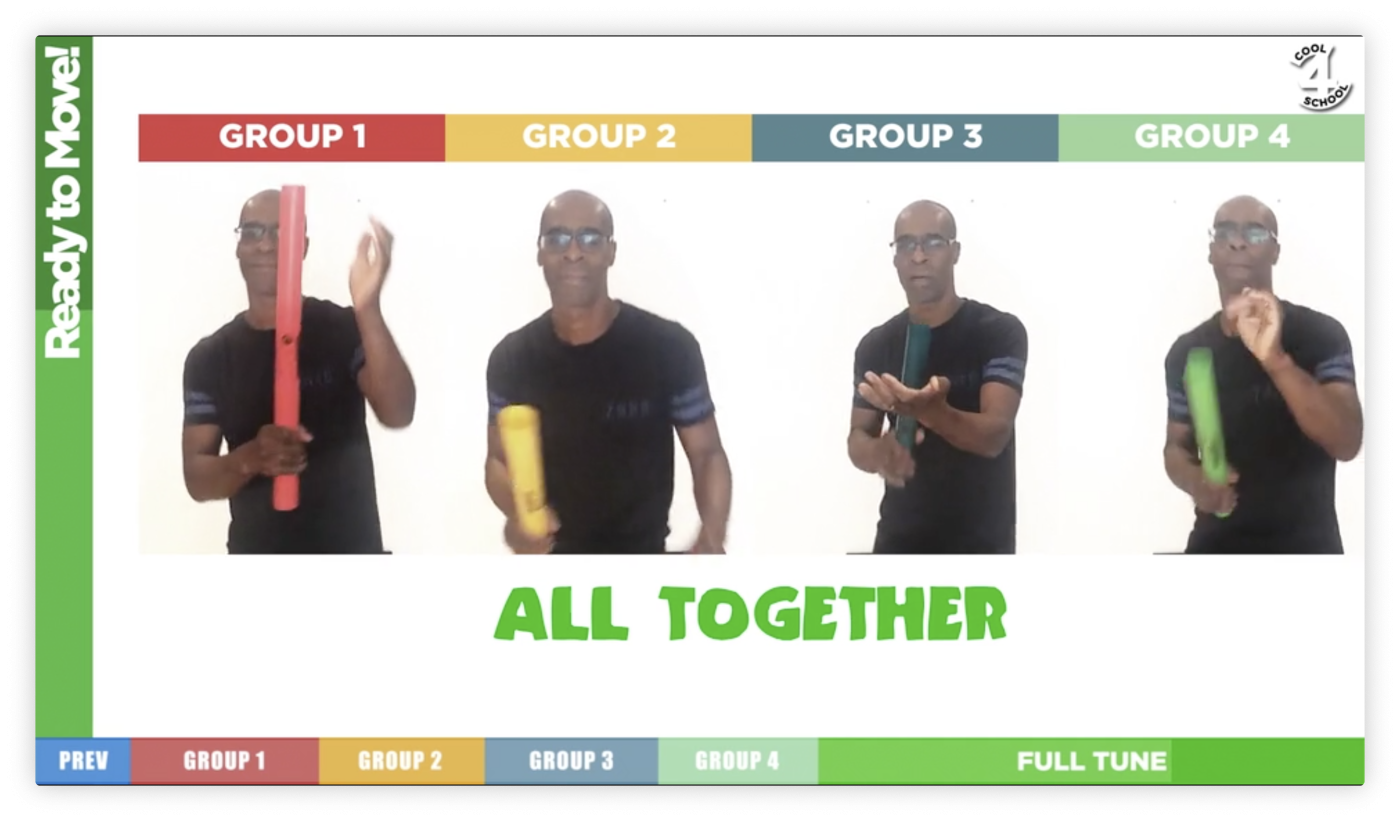 Learn Songs
Each Cool4School song comes with different edits (submixes), which allow your students to practice and focus on individual parts. Practice and perform the whole song with or without the recorded vocal accompaniment. On-screen and downloadable lyrics and score sheets are available to use as hand-outs.
Dance it Out
The Cool4School Dance and Movement practice videos are a fun, energetic way to engage your class. Choreography is broken down into simple steps and can be followed as-is, or be used as inspiration for your own movement.
Image